Welcome to the 22nd Annual Conference on Material Science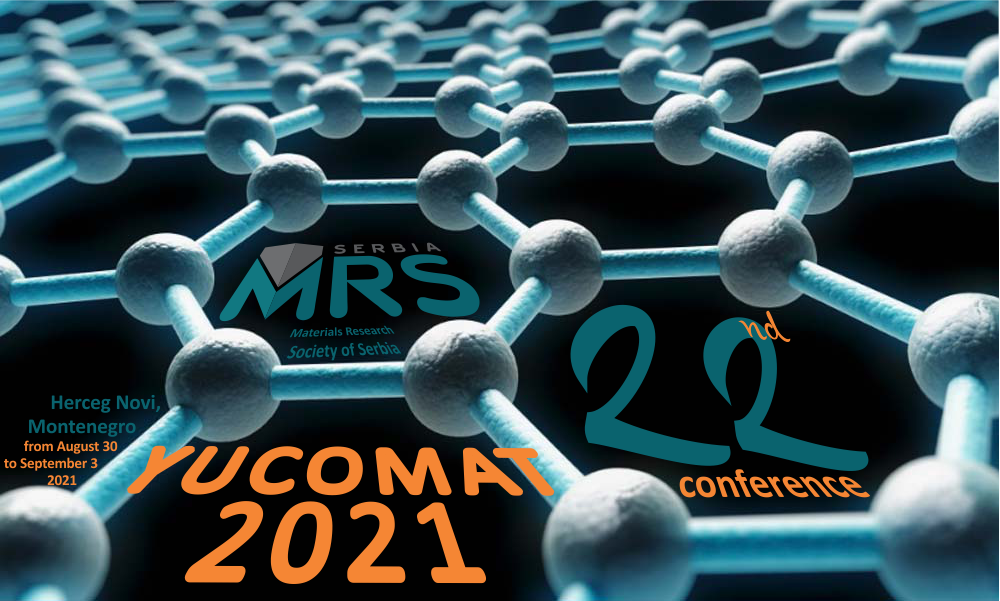 Herceg Novi, Montenegro, August 30 - September 3, 2021
---
Dear Friends and Colleagues,


We are all aware of the current situation due to the COVID-19 pandemic and its global implications, and the organizing team of YUCOMAT Conference 2021 takes the COVID-19 situation seriously and is following the recommendations for appropriate action from health advisory agencies.
YUCOMAT 2021 is continuing to monitor developments related to the immunization with the coronavirus vaccine and potential impact on global travel. The health and safety of all our participants is our top priority.
Also taking into account the fact that no one knows at this stage how the situation will evolve in the coming months, the organising team will provide you updates every months as we have them.
If the Conference would be postponed to next year (August 29-September 2, 2022) all of current submitted abstracts and registration fees will be automatically transferred to next year's conference with an opportunity for modify or resubmit abstracts. All participants who have payed a registration fee , the Organizer will refund or transfer the funds to the next YUCOMAT Conference 2022.
We thank you for your understanding and look forward to see you in Herceg Novi!
The organizing team of YUCOMAT 2021
---
Organized by
Materials Research Society of Serbia

PLENARY SPEAKERS