"YUCOMAT allows for an excellent exchange of novel ideas and innovative knowledge, mutually enriching all participants. "
It is our pleasure to present to you one of our Plenary Speakers – prof. dr. Vladimir P. Torchilin, Director, Center for Pharmaceutical Biotechnology and Nanomedicine, Northeastern University, Boston. He received many awards for his contributions to the study of liposomal carriers for drug delivery as well as for his own career in science to date.
https://bouve.northeastern.edu/bchs/directory/vladimir-torchilin/
Professor Torchilin we are looking forward to see you on YUCOMAT 24 Conference. What do you expect from this year`s Conference? Can you give us just a hint on what will be your plenary talk about?
As at many previous meetings, I expect to learn about new developments in material science from all over the world. Another benefit of these meetings is the presence of researches from many scientific areas, which allows for an excellent exchange of novel ideas and innovative knowledge, mutually enriching all participants.
It is also a great pleasure to always see many young scientists, for whom it is a great opportunity to learn from the international speakers. As for me personally, I would like to tell about our recent studies with various stimuli-sensitive materials to be used as components for drug delivery systems.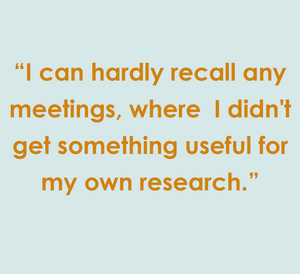 You have dedicated your research career to cancer drugs delivery and liposomes as Trojan Horse in this process as you said once. When will this type of therapy become clinical routine?
Actually, the first generation of drug delivery systems has already find its place in clinical practice. To the best of my knowledge, about a couple of dozens of liposome- and polymeric micelle-based preparations are clinically used to effectively treat cancer and some other diseases. One can mention such drugs as Doxil, Ambisome, Genexol among many others. And this number will certainly grow. In turn, preclinical studies are now dealing with even more sophisticated systems, such as specifically targeted and stimuli-sensitive preparations. Let's hope we will see those in clinics soon enough.
For forty years you had excellent cooperation with colleagues from Former Yugoslavia. Did you manage to maintain this cooperation?
Yes, really I was lucky enough to have pretty good connections with my peers from the former Yugoslavia. I had a great please to stay for some time in the laboratory of Prof. Vito Turk at Jozef Stefan in Ljubljana, I was lecturing at the universities in Belgrad and Zagreb, and over the last years I'm closely assiciated with my good friend, Prof. Dragan Uskokovic via these excellent YUCOMAT meetings. I am really happy about it.
What advice would you give to someone who is starting their scientific career?
Learn from seniors, but try to be independently-minded. Don't be afraid to ask questions. You can learn something new your whole life if you want it. Don't be afraid of crazy ideas. Some of them can work at the end.
Science is very rarely done by individuals our days, so always look for collaboration. If you have a good idea and you collaborator has a good idea and you exchange it, now each of you will be having two ideas. Always check "good" results twice or trice. And read, read, and read...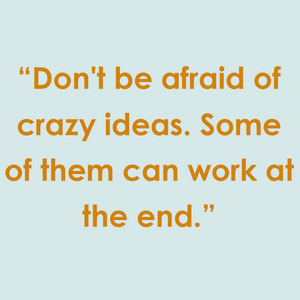 What resources or networks have you found particularly useful in your career?
I'm an old dog. And it is pretty difficult to teach old dogs new tricks. So, still, reading is my main source of information. I work with PubMed daily. Meetings and conferences is another great source of new information. I'm listening talks and look into posters, and can hardly recall any meetings, where I didn't get something useful for my own research. I cannot say that I am an active user of various networks or AI-related resources. Just from time to time. It's still easier for me to work with printes materials and talk to real people.
What are you most proud of in your career?
Hard to say. Usually, I don't like to look bad and always (even now) beleive that my best work is still to come. However, there are few projects in the past i feel satisfied with. One of them was the development of the first ever polymeric drug for the thrombolytic therapy, which was developed in my lab and made the whole way through to the clinical practice. It was very rewarding.
Paralel with you scientific and teaching career, you are also writing fiction. When can we expect the next book?
Thank you for asking. Over the last year, after Russian aggression against Ukraine and this terrible war happening in the middle of Europe, it became very dificult to me to write anything. It just feels insignificant on the background of Russian killing women and children in Ukraine.
However, some old projects are still running and I expect two my books of short stories – one in Russian and one in English – to be published in the US by the end of this year, let's hope that some people still will be reading books by that time.