July 2023
NEWSLETTER

Materials Research
Society of Serbia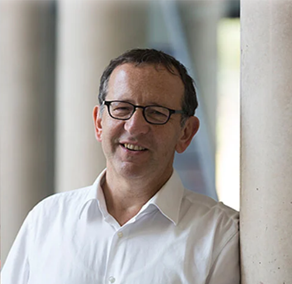 Professor Markus Antonietti, Director, Max Planck Institute of Colloids and Interfaces, listed in ISI as a World Top 50 cited Material Scientist, will give a plenary lecture on YUCOMAT Conference about the way to a new chemistry!
YUCOMAT – the general cutting edge audience
For this issue he talks about green and nano science, terraforming project and new material chemistry.
---
Deadline for Online Abstract Submission: July 1, 2023

Due to the expressed interest in YUCOMAT Conference we have extended the deadline for online abstract submissions till July 15, 2023.

Abstracts will be included in a Book of Abstracts, distributed to each participant at the conference registration and published on MRS-Serbia website.

Preliminary Conference Program - Monday, September 4, 2023

09.00 - 09.30 OPENING CEREMONY

Welcome Speech - Dragan Uskoković, President of MRS - Serbia
Welcome Address - Yury Gogotsi, Chair of International Advisory Board
YUCOMAT 2022 Awards for young authors of the best oral and poster presentation

09.30-10.15
Knut Urban, The Laureate of the 2023 MRS - Serbia, Award for a Lasting and Outstanding Contribution to Materials Science and Engineering, Institute of Microstructure Research, Forschungcentrum, Juelich, Germany
A short history of aberration-corrected electron optics and the realization of atomic-resolution electron microscopy

FIRST YUCOMAT PLENARY SESSION

SECOND YUCOMAT PLENARY SESSION

| | |
| --- | --- |
| | MX-MAP Session on the YUCOMAT Conference 2023 |

MX-MAP Session will be held during the YUCOMAT Conference 2023 titled:
"Towards MXenes' biomedical applications by high-dimensional immune MAPping"
HORIZON-MSCA-2021-SE-01 project MX-MAP


MXenes are a new family of recently discovered 2D transition metal carbides, carbonitrides, and nitrides. The immune characterisation of the new materials on the basis of their physical-chemical and immunological properties will open up perspectives for the development of new therapeutic applications of nanomaterials in tissue engineering, cancer therapy, as antibacterial agents, and as immunomodulators. Funded by the Marie Skłodowska-Curie Actions programme, the MX-MAP project will develop key strategies for MXene medical applications. The long-term goal of MX-MAP is to create a pipeline using new MXene nanomaterials for the qualitative and quantitative assessment of immunological compatibility in biomedical applications. This international research/training programme aims to support the career development of young researchers with an interdisciplinary vision of science.

YUCOMAT 2023 - Confirmed Plenary Speakers

VENUE and ACCOMODATION

The conference will be held on September 4-8, 2023, at the Hunguest Hotel Sun Resort Herceg Novi****, Herceg Novi, Montenegro.

Herceg Novi is a town at the entrance of the Boka Kotorska Gulf in Mediterranean, cuddling among two hundred and fifty species of tropical and subtropical plants. A town overlooking the sea from its steep hill, from its fortresses, stone stairs and belfries.

FIND HERE: HOW TO TRAVEL TO HERCEG NOVI!

PLEASE NOTICE: MRS-Serbia has a signed contract directly with the Hotel Sun Resort Herceg Novi for the Conference participants and we can guarantee the prices and conditions given here only if you book your accommodation calling upon this contract. We cannot guarantee the prices and conditions given by any tourist agency, since we have no contractual obligations with them.