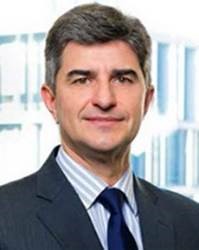 "YUCOMAT – the line-up of speakers looks like
Who is Who in materials science."
One of the most cited scientists in the field of material science and Chair of International Advisory Board of YUCOMAT Yury Gogotsi will be one of the plenary speakers on YUCOMAT 2023.
Since its first Conference in 1995, MRS Serbia is for 28 years now working on gathering of the highest achievers and young scientists in material science and engineering. You are with us for 20 years now, first with International Institute for the Science of Sintering, where you were awarded Kuczynski prize in 2002, and then with MRS of Serbia. You received the Award for Lasting and Outstanding Contribution of Materials Science and Engineering for 2021. As a Chair of International Advisory Board of YUCOMAT, how do you perceive these last decades and our future directions?
Not many conferences, especially relatively small ones (100-200 participants), survive for 28 years, moreover, remain popular, grow and keep attracting the best speakers from all over the world. YUCOMAT did that and this by itself is a major success. It also created a community of scientists who attend YUCOMAT frequently and bring their students. Of course, Dragan Uskokovic largely takes the credit for this achievement. He has been the soul of the event and he worked hard with the International Advisory Board to take YUCOMAT through financial and geopolitical challenges created by the breakdown of Yugoslavia, war in Balkans, COVID pandemic and the Russian aggression against the Ukraine. Moreover, YUCOMAT responded to those challenges, offering, for example full support to Ukrainian scientists to attend the meeting in 2022 and again this year.
The conference has been serving as a bridge connecting the Serbian (previously, Yugoslavian) research community to the rest of the world. More generally, it connects Balkan and Eastern European researchers to the Western European community, and there are always prominent scientists coming from the US and the rest of the world. These excellent speakers, including Nobel Laureates and other leading researchers in various fields of materials science who come to Herceg Novi to give invited talks, attract younger crowd interested in meeting star scientists and listening to their lectures. A great seaside location and a moderate cost, compared to most other conferences, make YUCOMAT popular and researchers that don't have very deep pockets can still afford participation. I feel that bringing great speakers will be the key for keeping the conference vibrant and attractive to new generations of researchers. Of course, it is also important to respond to the changing research landscape in materials science. I expect computational materials science, nano, bio and quantum materials to receive increasing attention in the future YUCOMAT conferences.
You have started in Kiev Polytechnic Institute and Frantsevich Institute for Problems of Materials Science in Kiev. How do you see today your teachers and mentors from that period?
I had many excellent teachers and mentors during the time of my study in Ukraine, where I also started my research career. I'd particularly mention late Viktor V. Morozov, Associate Professor at Kyiv Polytechnic (KPI), who probably had the strongest influence on me in my student years. He introduced me to G.V. Samsonov's work. As a result, carbide and nitrides became the subject of my PhD study under Professor V.A. Lavrenko at KPI, and DSc research at the Frantsevich Institute with O.N. Grigoriev. I keep studying layered (MAX phases) and 2D (MXenes) versions of those inorganic materials nowadays, adding new structures and compositions that we discover to this already very large family. However, I also learned different approaches to research, new skills and expanded my horizon during my post-doctoral work in Western Europe and Japan. Therefore, I strongly recommend young scientists and PhD students to attend international conferences like YUCOMAT, this is how I met my future post-doc advisors, Profs. G. Grathwohl and M. Yoshimura.
MXenes discovered by the team of Drexel researchers, led by you in 2011, have progressively proven to be exceptional in conducting electricity, storing electrical energy, filtering chemical compounds and blocking electromagnetic radiation, among other things. Thermal coating is its latest application?
We just recently published a full paper on Versatility of Infrared Properties of MXenes in Materials Today. We discovered outstanding infrared properties of MXenes about 2 years ago, filed for a patent and posted a preprint in arXiv. However, I didn't have access to an appropriate IR spectrometer, so it took us a while to complete the study. I'm glad it has been published and is attracting much attention and unsolicited coverage worldwide. Heat management has certainly been added to an array of other important applications of MXenes and I'm planning to discuss it during my presentation this year.
You are one of the most cited scientists working in the field of materials science and engineering. During the last year alone, you had about 40.000 citations according to Google Scholar. The most respectful journals are flooded with your articles and your MXenes. You have probably around a hundred patents and knowledge transfers originating from your lab. Which of the products derived from your lab makes you proudest of?
I'm proud of every new material discovery or development coming from my lab. We constantly expand the boundaries of knowledge in many fields, not only materials science, but also chemistry, electrochemistry, photonics, communication, etc. I'm proud of new knowledge generated but also of people who learned how to do research in my lab and continue what I started as independent researchers. Of course, whenever we discover new materials and study their properties, we hope they will solve some important problems and find commercial applications, whether those are carbide derived carbons used in supercapacitors nowadays or MXenes for electromagnetic interference shielding, thermal management, communication, or dialysis. I'm excited to see an increasing number of companies, including Carbon-Ukraine in the country where I was born, offering MXenes. Of course, a massive technology transfer from Drexel University to Murata, Japan, offers the field of MXenes an exciting commercialization opportunity. However, I'm sure that this is just the beginning.
You are active in digital knowledge sharing platforms and social media. How successful are they in engaging students or helping people to appreciate the role of science in society?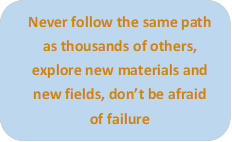 Social media become increasingly important in our life. I feel that for younger generation if someone is not present online, that person does not exist. Social media and knowledge sharing platforms allow us to reach to a large number of people. For example, more than 17,000 of my followers on LinkedIn could see the list of YUCOMAT speakers and information about financial support for attendees from Ukraine that I recently posted. This is the cheapest, fastest and easiest way to share information. The challenge is that there are many different platforms and those are accessible in different countries (e.g., one has to use WeChat to reach to Chinese community) or popular among different age groups. We run our Nanoartography science as art competition online with a Facebook vote. The goal is to show the beauty of materials to everyone. We need to speak to people outside our circle to help broader public appreciate the role of science in society. Social media are democratic and available to anyone – everyone can follow me on Instagram. Be sure to follow my team on Twitter, Facebook, Instagram, and LinkedIn for the latest updates! We also have a YouTube channel.
What are the major challenges facing your field today?
Materials science field as a whole is transforming, in my opinion. It moves from traditional material classes like ceramics, metals and polymers to multifunctional, programmable, assembled materials. We perform assembly of 0D, 1D, 2D particles with molecules and ions into 3D structures with combinations of properties that no bulk material can offer. Entire devices can be directly assembled from nanoscale building blocks and MXenes provide new "bricks" for this construction. I'm not just a passive observer – I'm contributing with my work to a major shift in materials research, from traditional bulk material to computer-guided discovery, chemical synthesis, and programmable assembly of integrated nanomaterials. However, funding agencies are slow in appreciating and supporting this change, we still teach students at universities in the same way as we used to do, industry usually looks for conventional materials from available catalogues rather than creating materials with the desired properties. Any major change takes time, but countries and industries that embrace these new material ideas first will become winners in the game.
What would you recommend to your young colleagues who want to follow your path?
Those young researchers who are inspired by research done by their predecessors, like myself, should look for new directions and new ideas. Never follow the same path as thousands of others, explore new materials and new fields, don't be afraid of failure (the path to discoveries goes through many failures), and work on topics that you are excited about. And never, never give up! There is plenty of room for discovery in the materials field. Just in the field of MXenes, hundreds of new compositions are waiting to be synthesized and studied.
What can we expect from you on the 24th YUCOMAT Conference?
I'm planning to attend for the entire duration of the conference, talk to students and senior colleagues, and have many meetings, including project meetings with my collaborators from Ukraine, Italy and other countries. I recently established collaboration with Prof. Piotr Cyganik, whom I met for the first time at YUCOMAT, and there is always a chance that new ideas and new collaborations will result from the next YUCOMAT as the format of the event is very conducive to meetings and discussions during meals or coffee breaks in the beautiful conference hotel, poster sessions, Bay of Kotor boat ride and even on the beach. And, I'll certainly bring the latest results from my A.J. Drexel nanomaterials Institute to share in my talk.
See you in Herceg Novi!